Childhood of Julia Chirkova
Julia Chirkova, known under the Nick Jia Lissa, is a Russian pornographic actress. She was born on September 1, 1996 in Russia, in the city of Izhevsk. There is no information about the girl's parents. She even hid her real name from fans for a long time.
When Yulia was a schoolgirl, she loved to attract attention to herself. Parents tried to comprehensively develop the child, so they sent her to a music school, where she professionally studied playing the acoustic guitar. In addition to attending a music school, the girl also performed in school plays. After leaving school, the girl did not want to get a higher education.
The love for engaging in creativity, which manifested itself in Julia from early childhood, most likely, served as a certain incentive that pushed her to the beginning of her professional activity in the intimate sphere.
Career
Already at school, Julia always wanted to be a famous cover girl, whom everyone recognizes and admires, she wanted to show herself to the whole world. Therefore, when she turned 18, she registered on one of the webcam sites. At first she was just curious, but then she was fascinated by the webcam. Thanks to this activity, Chirkova was able to overcome her natural shyness and feel attractive. Working as cam girl helped her to fulfill her youthful dreams.
The teen girl admits that she gets great pleasure from understanding that thousands of people are watching her. In such a context, earnings are not in the forefront. "Money is an indicator that I do everything well and that people like me," Jia once said in one of her interviews.
Later, Julia met a photographer who took her first erotic photo shoot. The pictures quickly spread across the Internet and received many rave reviews. The young teen began to be offered work in Europe, where she began to participate in the creation of adult videos.
The fall of 2017 can be considered the beginning of Julia's career in the porn industry. Then, for the MET-Art website, several videos were filmed in which she was engaged in self-satisfaction and masturbation on camera. Until the middle of 2018, the basis of her work was masturbation filming and lesbian games.
A big breakthrough in Julia's career came with the conclusion of an exclusive contract with the Vixen studio in August 2018. Vixen is an American porn film studio that produces films in the genre of glamorous pornography. Her filmography began to skyrocket with adult films and series, including PornDoe Premium, The White Boxxx, and My First Interracial 14.
In November of the same year, the young girl began to appear in a porn video from the Blacked studio, which specializes in interracial sex. During this time, the girl managed to work with such stars as Lexi Layo, Mia Lee and Adele Morel.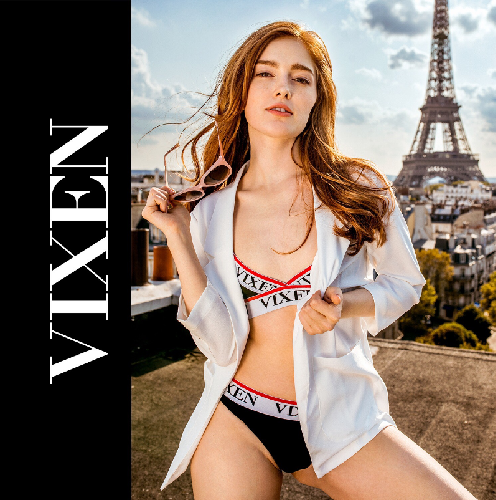 Gia Lissa now
The creative path of Jia Lissa into the porn industry, although already very bright, is still very short-lived. But knowing how she likes what she does, you can be sure that she will delight her fans for a long time to come. The girl is very active in her social networks and all the time publishes announcements of her upcoming porn videos.
In addition, she devotes time to singing with the guitar. On Instagram, you can sometimes see the girl's musical talent. On the pages of the actress Vkontakte there are compilations of her best songs. You can also go to her OnlyFans page. In addition to porn, Julia loves to chat on abstract topics, for example, talk about her musical successes or travels to warm countries.
The girl follows the figure, which allows her to look very attractive in a swimsuit. Now she weighs 50 kg and is 165 cm tall.
Outcome
Jia has won the XBIZ Europa Award several times.
– At the debut XBIZ Europa Award, Jia Lissa won the award for Best Lesbian Scene of 2018.
– In 2019, Jia Lissa won the glamkore nomination. She received the award together with actress and model Lia Silver (Kristina Shcherbinina).
– In 2020, Jia Lissa won the XBIZ Europa Award for Best Female Artist of the Year 2020.
Julia Chirkova Jia Lissa became the owner of the highest award in the world of porn AVN Awards, a kind of "Porn Oscar". She was nominated for an AVN Award in three categories: Best Group Sex Scene in a Foreign Film, Best Lesbian Sex Scene in a Foreign Film and Best New Foreign Actress. As a result, the Russian pornographic actress received a statuette in the category of group sex.
According to the IAFD website, in 2019 teen porn actress Yulia Chirkova starred in more than 30 porn films.

Filmography (incomplete)

2018 – PornDoe Premium
2018 – The White Boxxx
2018 – Blacked Raw
2018 – Young & Beautiful 6
2019 – Blacked Raw V15
2019 – Erotic Moments: Woman To Woman 2
2019 – My First Interracial 14
2019 – Sapphic Desires
2019 – Passion For Fashion
2019 – Seduced By A Local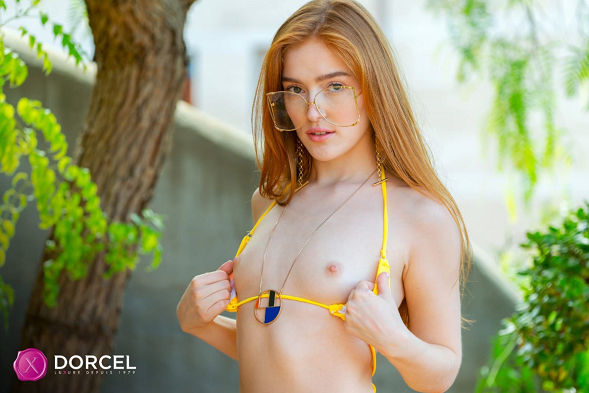 Read also:
"Unleash Your Sexual Superpowers" – Sex Guide by Erik Everhard
American preacher left church and family for erotic filming
Russian porn actress Jia Lissa won one of the highest awards in the porn industry
Professional skater became a porn actress
Gina Gerson publishes autobiography
The heroine of adult films spoke about the harsh everyday life of porn stars and shared unimaginable stories from the filming of porn
What do porn stars think about when filming adult films?